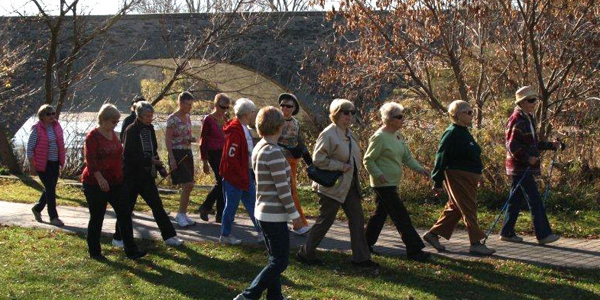 Have Fun, Learn, Get To Know Other Members, Help Out In Our Community
In addition to our monthly general meetings, our club has 41 interest groups that provide opportunities to learn, to develop friendships, to travel and to become more involved with our community.
These groups usually meet in members' homes or arrange tours to local places of interest every month from September to June. Payment of the annual membership fee entitles a member to join as many groups as she wishes.  Each group has a Convenor, but individual meetings or outings are organized by volunteers from the groups. Sign-up for groups takes place in September at the Club's first general meeting.
The following pages list Interest Groups inviting new members to join in 2017-18.  Two groups (Gourmet 3 and Dining Out 2) have reached their membership limit this year.  However, we encourage members to start new groups on these topics or other areas of interest e.g. activities that can extend into the summer, or partnership with other charitable organizations such as home visits to vulnerable seniors, donation of harvest to Food Bank, summer getaways, photography……etc.  The Interest Group Conveners or the Club's President would be happy to assist anyone wishing to start a new interest group.
President:  Fahida Hanif  president@cfuwetobicoke.ca
Interest Groups Convenors:  Teresa Chan and Anukta Philip
•  Advocacy
•  The Arts
•  Bridge
•  Let's Do Lunch/Coffee
•  Food, Fitness and Health
•  Learning
•  Helping in our Community
•  Reading