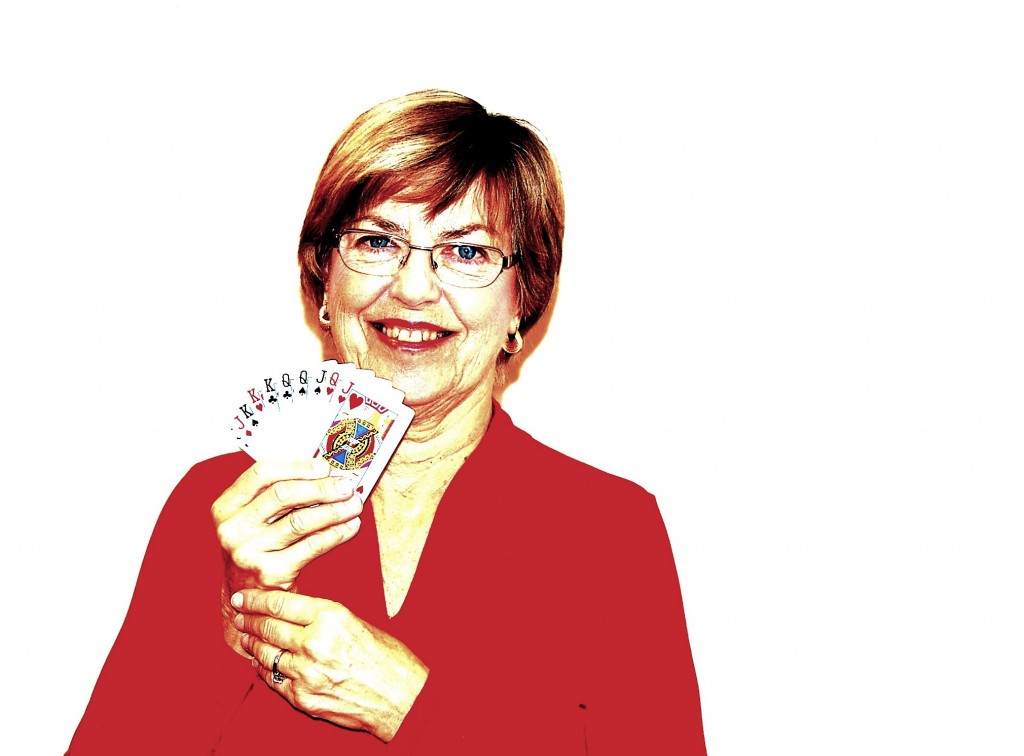 Bridge: the most social and intellectual game on the planet.  Playing  this game is a great way to stimulate your mind and meet new people.  The number of bridge groups in our club attests to its popularity.
Duplicate Bridge – 2
Meets last Monday at 7:00 p.m. Spares are welcome.
Contact Marg Gogarty or Pat Joyce
Duplicate Bridge – 4
Meets the 4th Thursday evening. Substitutes are needed.
Contact Elaine Hamilton.
Marathon Bridge
You and your partner play with a different pair at each of eight afternoon games that are arranged at the convenience of the players. The role of hostess is rotated among the players. Members bring a sandwich and the hostess provides wine, a relish tray and dessert.
Scores are recorded and prize money given at a closing luncheon and bridge at Lambton Golf and Country Club in May.  Final date to sign up is September 15.
Contact Rosemary Norrie, Nancy Rogers or Joanne Korpan.
Social Bridge
Come to Fairfield Centre (Lunch Room) any Wednesday at 1:30 p.m. Tables are made up as players arrive.  Games continue year round, even during the summer.  Fee is 50 cents each time.
Contact Edith Sawyer or Janet Stammers